Japan Box Office: Liar × Liar Live-action Film Takes 2nd Place in Its Debut Weekend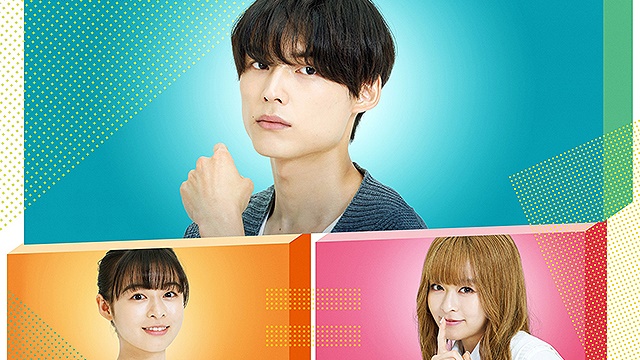 The live-action film adaptation of Renjuro Kindaichi's romance comedy manga Liar × Liar was released in 249 theaters across Japan on February 19, 2021, then earned an impressive 145 million yen (1.38 million USD) to become the second top-grossing film of the weekend.
The film made 200 million yen (1.9 million USD) in total of its first three days and has become the second top-grossing live-action film adaptation of Japanese manga in 2021, following The Night Beyond the Tricornered Window (340 million yen / 3.23 million USD).
The original manga was serialized in Kodansha's Dessert magazine from February 2010 to June 2017, and compiled in ten tankobon volumes. Its English edition's publisher Kodansha USA introduces its synopsis as below:
"One day, after borrowing her friend's high school uniform and taking a walk around town on a whim, Minato runs into her younger stepbrother, Toru! Toru believes Minato when she insists she's someone else…but now it looks like he's fallen in love with her high school girl disguise?! A weird, weird love story begins!"
25-year-old Hokuto Matsumura (boy idol group SixTONES member) was cast as Toru, while 19-year-old Nana Mori, known as the voice of the main heroine Hina Amano in Makoto Shinkai's 2019 anime film Weathering With You, played Minato. Saiji Yakumo (Tokuken Ranbu live-action film) was attached to direct on a screenplay by Yuichi Tokunaga (Kaguya-sama: Love Is War live-action film).
On its 19th weekend, Demon Slayer: Kimetsu no Yaiba the Movie: Mugen Train ranked the same third place with 151 million yen (1.43 million USD), which was 24.7 percent up from last week. Its cumulative box office gross in Japan has surpassed 37.7 billion yen (359 million USD).
The special compilation film from the Detective Conan anime franchise, Meitantei Conan: Hiiro no Fuzai Shoumei / Detective Conan: The Scarlet Alibiearned 110million yen (1.04million USD) on 75,000 admissions in its second weekend, dropping two positions to fourth. The box office performance of the 94-minute film focusing onthe four members of the Akai family to date has almost reached 500 million yen (4.76 million USD).
Gintama THE FINALranked tenth in its seventh weekend, three places down from the previous weekend. The film has made 1.63billion yen (15.52million USD) so far and is expected to be the top-grossing film in the anime franchise by surpassingGintama: The Movie: The Final Chapter: Be Forever Yorozuya, which made 1.7 billion yen (16 million USD) in 2013, by the end of this month.
---
Weekend box office in Japan (February 20-21, 2021)
(ticket sales basis)
1 (1). "Hanataba mitai na Koi wo Shita" – 1.78billion yen
2 (new). "Liar X Liar" – 200 million yen
3(3). "Demon Slayer: Kimetsu no Yaiba the Movie: Mugen Train" – 37.7billion yen
4 (2). "Detective Conan: The Scarlet Alibi" – 490 million yen
5 (4). "First Love" – 340 million yen
6 (5). "Jukaimura" – 440 million yen
7 (6). "Subarashiki Sekai" – 260 million yen
8 (new). "Mashin Sentai Kiramager the Movie: Be-Bop Dream"
9(8). "Poupelle of Chimney Town" – 2.15billion yen
10 (7). "Gintama THE FINAL" – 1.63billion yen
"Liar x Liar" trailer:
---
©2021 "Liar × Liar" Production Committee © Renjuro Kindaichi/Kodansha