FEATURE: A Week's Worth Of Pokémon Episodes That Are Perfect For Halloween
I love Halloween and I love Pokémon, and they're both things that I somehow manage to enjoy more every year. I don't know how that's possible. Nine-year-old Daniel, watching the Pokémon anime at, like, 6:30 AM on UPN Channel 14, going to school, and then coming home to dress up as the Frankenstein monster and go trick-or-treating should've been the pinnacle of these combined interests. But they're not. Think you're a fan of Pokémon, fourth grade Daniel? Name 152. 
So to celebrate both of them, I tried to find some especially spooky anime episodes, a quest that took me roughly six seconds. Because shortly after Ash Ketchum and pals escape the wrecked SS Anne and run into an island of giant robot monsters (a three-episode arc that's actually really, really good)  they go through a stretch of seven straight episodes that are either horror-themed, sad, or include some kind of really thrilling, Halloween-appropriate element. So if you find yourself with some spare time in the days before Halloween, bask in the horrific glory of …
"Tentacool & Tentacruel"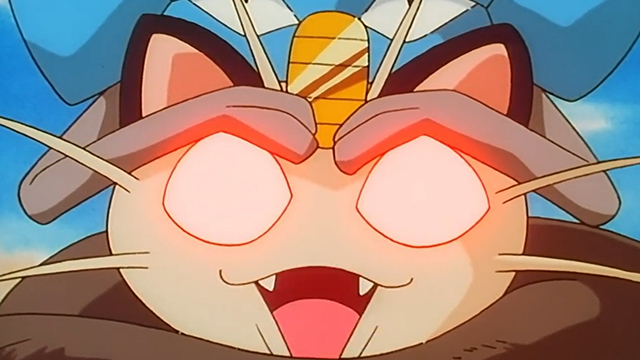 It's pretty clear why this is the start of the list — it's the closest thing the series has gotten to a giant monster movie. They've flirted with tropes of the genre before. The "Mystery at the Lighthouse" episode with the giant Dragonite was based on Ray Bradbury's short story "The Fog Horn," which was adapted into 1952's The Beast From 20,000 Fathoms. The success of Beast helped spur Toho Studio's decision to make 1954's Godzilla. Pokémon creator Satoshi Tajiri was partially inspired by Godzilla. It's all connected! But in this episode, the threat of environmental destruction leads to a giant Tentacruel wrecking a city. It's basically Mothra, except with a PokeRap at the end.
"The Ghost of Maiden's Peak"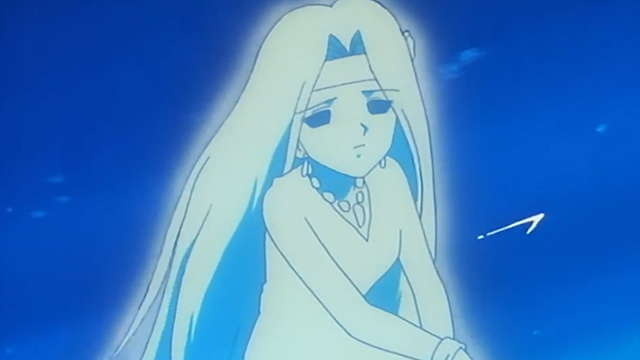 An ancient mystery surrounding a tragic young lover? A spirit that haunts and bewitches in equal measure? A monstrous ghost no one can seem to stop? "The Ghost of Maiden's Peak" is one of my favorite episodes ever because it takes the "What's this week's new Pokémon?" format and does something really interesting with it. Also, it has Venustoise, the combined form of Blastoise and Venusaur. I told all my friends in elementary school that if they raised up Blastoise and Venusaur to level 100 in Red/Blue and put them at the front of their party and traveled to the top of Pokémon Tower, they'd get a Venustoise. One believed me, and afterward, he never talked to me again. 
"Bye Bye Butterfree"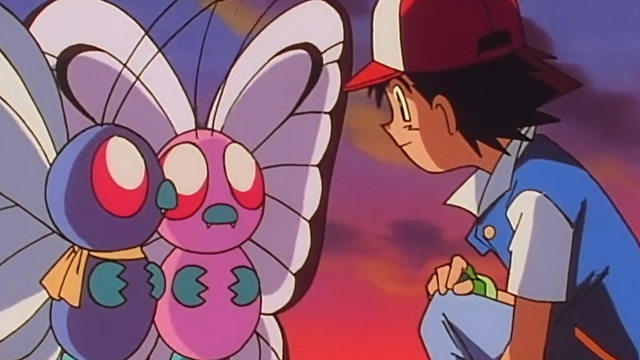 Not a horror-themed episode, but a horribly sad episode. I wrote a whole article about this one, just in case you need 800 words based around feeling really bad about large friendship bugs. 
"Abra and the Psychic Showdown"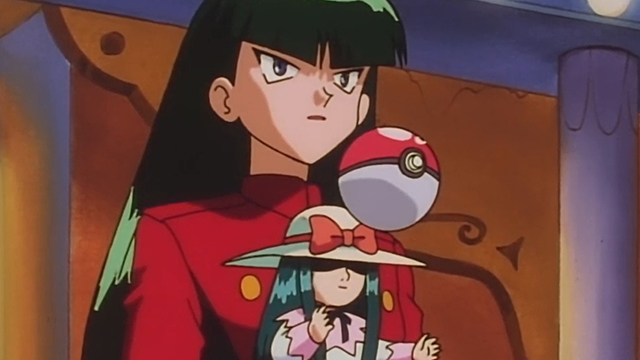 The lead-up to Sabrina in the original games is full of creepy and frustrating moments. You go through the Team Rocket Hideout under Celadon Game Corner and are treated to so, so many spinning tiles. Then you go to Pokémon Tower, where you find hundreds of graves and Channelers shriek at you about ghosts and curses. You go to Silph Co. and deal with dozens of teleportation squares which, if I didn't have the strategy guide back then, I'd still be trying to navigate. Then you find Sabrina through even more teleportation squares. Luckily, she has a team of Psychic Pokémon … which were only weak to Bug-Type moves and nearly every Bug Type move in Generation 1 was terrible. 
Well, the anime saw this and decided to go further. In that universe, Sabrina is a deadly Psychic who also has amazingly powerful monsters, holds a living doll of her former self, and has turned her mother into a doll. She traps Ash, Misty, and Brock in a giant fake town and tries to murder them. Don't let anyone tell you otherwise, this show is great. 
"The Tower of Terror"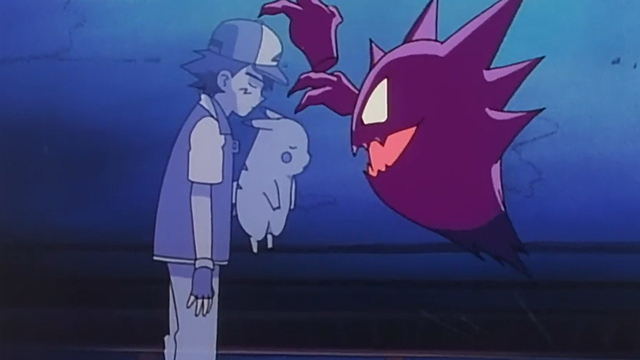 In this episode, Ash gets knocked unconscious and his spirit is pulled from his body by ghosts and it's still somehow far more lighthearted than the Sabrina episode that just happened. 
"Haunter vs Kadabra"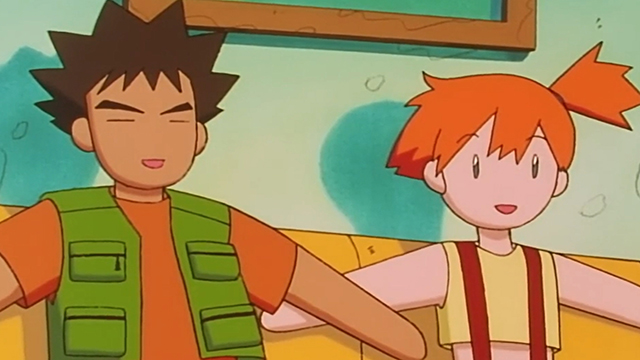 In this episode, Misty and Brock are transformed into dolls and it's revealed that Sabrina turned her mom into a doll too. Also, the conflict between her and her parents (the one that led to the mom getting transformed and her dad basically fleeing from her) caused her to manifest another personality — that of the creepy little girl doll she carries around. It's a pretty cool three-episode arc, especially if you've been watching the Insidious or Conjuring films and think they'd be better with Pikachu in them.
"Primeape Goes Bananas"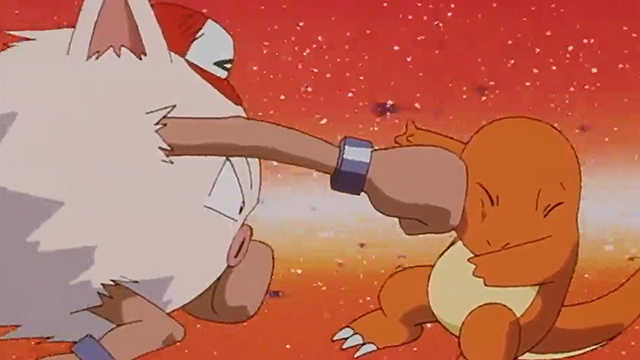 Yes, this is the episode with Brock's infamous donuts. And yes, this episode isn't really as horror-themed as most of the others on this list. But Primeape beating his way through everyone's Pokémon as both Ash's group and Team Rocket try to stop it is pretty rad. It reminds me of whenever X-Men cartoons would base an episode around Juggernaut, which meant that 90 percent of the show would consist of good guys trying in vain to punch a giant in red armor, only to be slammed into the pavement. Anyway, I really like it and I'm sad that Ash gave his Primeape away about four episodes later. 
There you have it — seven straight episodes of Pokémon that are perfect for Halloween or, well, any time. Watch 'em in October or November or next February. Who cares? It's always Pokémon o'clock around here. 
I wanna know what your favorite Ghost Type Pokémon is! Let me know in the comments!

---
Daniel Dockery is a Senior Staff Writer for Crunchyroll. Follow him on Twitter!
Do you love writing? Do you love anime? If you have an idea for a features story, pitch it to Crunchyroll Features.