Anison Singer Mami Kawada's All 17 Music Videos Now Available on YouTube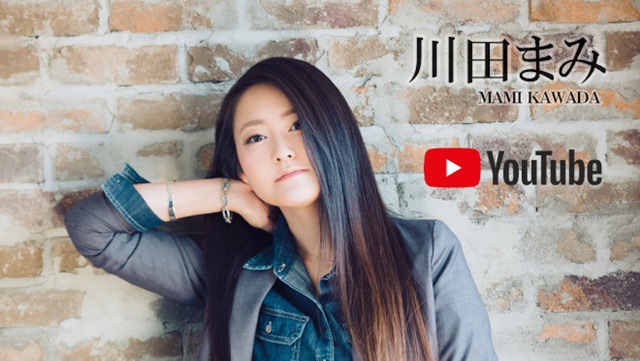 The official YouTube channel for Mami Kawada, an anison singer who retired in 2016, has started streaming all of her 17 music videos in full size. Her debut single "radiance" was released exactly 16 years ago from today, February 23, 2005.
She auditioned for and passed the audition for I've, a music production company based in Sapporo, Hokkaido, and made her major debut from Geneon Entertainment in February 2005. In her 15-year professional singing career, she released 16 singles, five original albums, and two best albums.
Music video list:
1. "radiance" (1st single / February 23, 2005 release / Starship Operators OP)
2. "Hiiro no Sora" (2nd single / November 9, 2005 release / Shakugan no Shana OP)
3. "seed" (from her 2st album "SEED" / March 29, 2006 release)
4. "Beehive" (3rd single / May 9, 2007 release)
5. "Get my way" (4th single /August 8, 2007 release / Hayate the combat butler ED)
6. "JOINT" (5th single / October 31, 2007 release / Shakugan no Shana II OP)
7. "portamento" (from 2nd album "SAVIA" / March 26, 2008 release)
8. "PSI-missing" (6th single / October 29, 2008 release / A Certain magical Index 1st OP)
9. "masterpiece" (7th single / February 4, 2009 release / A Certain magical Index 2nd OP)
10. "L'Oiseau bleu" (June 24, 2009 release)
11. "Prophecy" (8th single / November 18, 2009 release / Shakugan no Shana S OP)
12. "linkage" (from 3rd album "LINKAGE" / March 24, 2010 release)
13. "No buts!" (9th single / November 3, 2010 / A Certain magical Index II 1st OP)
14. "See VisionS" (10th single / February 16, 2011 release / A Certain magical Index II 2nd OP)
15. "Borderland" (12th single / May 30, 2012 release / Jormungand OP)
16. "Break a spell" (14th single / February 26, 2014 / Tokyo Ravens ED)
17. "Contrail ~Kiseki~" (16th single / January 27, 2016 release / Aokana: Four Rhythm Across the Blue OP)
"radiance" full MV:
"Contrail ~Kiseki~" full MV:
【#川田まみ 】
㊗本日はメジャーデビュー記念日❗
NBCユニバーサルで発表した楽曲のMUSIC VIDEO????
フルサイズをオフィシャルYouTubeチャンネルにて解禁????
緋色の空、JOINT、No buts!…数々の名曲の渾身の映像を
フルサイズでたっぷりと御覧ください????????????https://t.co/7TBfy3Z8B2 pic.twitter.com/ey9ZIzg5OT

— NBCユニバーサル ANIME×MUSIC公式 (@nbc_anime_music) February 23, 2021
---
Source: NBCUniversal ANIME x MUSIC official Twitter